News
HGA negotiations looming as Minister Makamba meets Equinor executives
---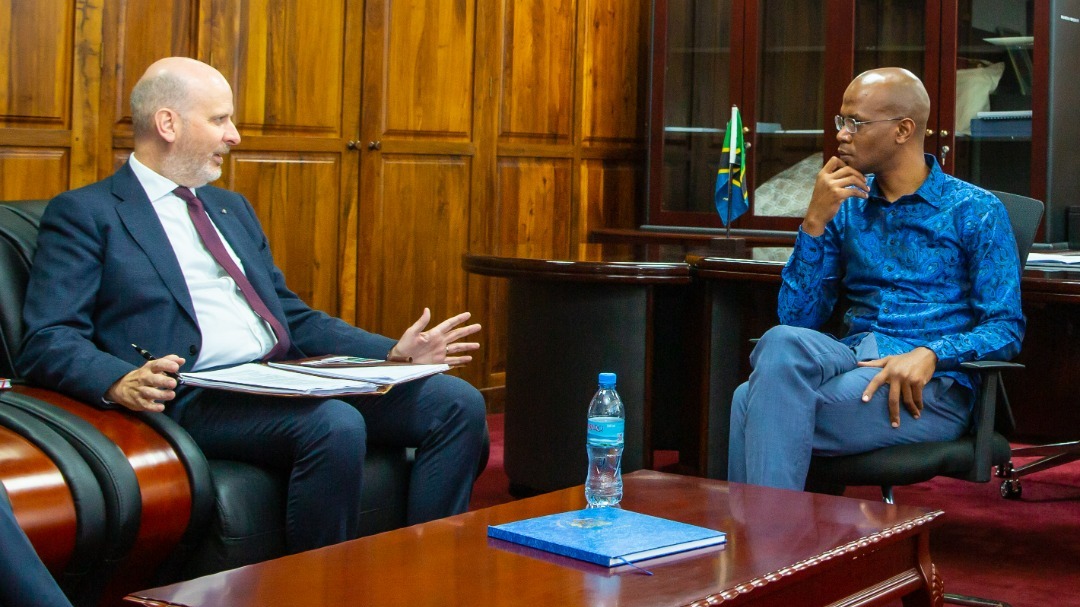 By Janeth Mesomapya
Energy Minister Hon. January Yusuf Makamba met and held talks with the Senior Vice President (Exploration and Production International - Africa) of Equinor Mr. Paul McCafferty.
The leaders met on Thursday, October 21, 2021 at the sub-offices of the Ministry of Energy in Dar es Salaam. The talks were also attended by other senior officials from Equinor and the Tanzania Petroleum Development Corporation (TPDC).
The talks are part of preparations for negotiations of the Host Government Agreement (HGA) for the upcoming Liquefied Natural Gas (LNG) project which are due to start on November 8, 2021.
At the meeting, Mr. McCafferty commended Minister Makamba on behalf of the government for the resumption of the negotiations as it would pave the way for the start of the project's implementation.
Mr. McCafferty noted that Equinor is ready for the discussions, adding that the project is one of the most invested-on projects implemented by Equinor worldwide hence the negotiations will lay a significant foundation for its implementation.
Equinor is one of the main implementing partners of the LNG project that will be regulated by the Petroleum Upstream Regulatory Authority (PURA). Other partners include Shell and TPDC on behalf of the government.
The LNG project is estimated at almost USD 30 billion investment and is expected to create 6,000 direct jobs and 15,000 indirect jobs for Tanzanians.