News
Media stakeholders applaud PURA for natural gas fields visit
---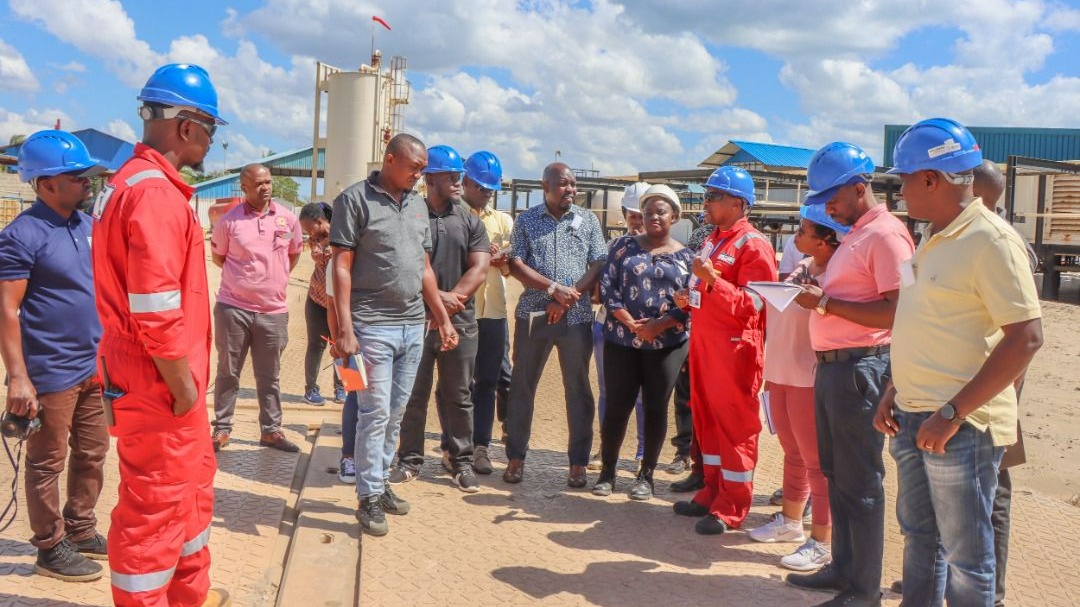 By Janeth Mesomapya
Media stakeholders have commended the Petroleum Upstream Regulatory Authority (PURA) for organizing an expository visit to the natural gas production and processing infrastructures in Mtwara region.
The visit took place recently and involved journalists and editors from various media outlets in the country.
Speaking during the visit, Charles Nyangi, Head of Local Content and Stakeholders Engagement (LCSEU), said that the purpose of the visit was to raise awareness among the media stakeholders on oil and natural gas production and processing activities.
"These writers have often reported on the oil and natural gas sub-sector , but we have seen the need for them to visit natural gas infrastructures to improve their effectiveness in informing the community," he said.
For her part, the News Editor for the Tanzania Broadcasting Corporation (TBC) Anna Mwasyoke explained that such visits are beneficial to journalists as it helps them to understand the resources available in the country so that they can inform the community accurately.
"Journalists and editors are a bridge between the public and the authorities so a good understanding of these resources production, processing and usages will help us to accurately report information related to the relevant resources, considering that Tanzanians have the right to accurate information about the available resources," she added.
The Guardian newspaper's senior reporter Henry Mwangonde said the visit was important as it educated and gave them a broader understanding of the industry and thus help them to reach and educate the community more easily.
The media stakeholders had the opportunity to visit the Mnazi Bay natural gas field, Madimba processing plant and somanga natural gas receiving plants.
The media also visited the Mtwara natural gas distribution infrastructures where over 400 houses are connected and using natural gas in cooking.