News
Outgoing PURA Board Chairman handover to new Chair
---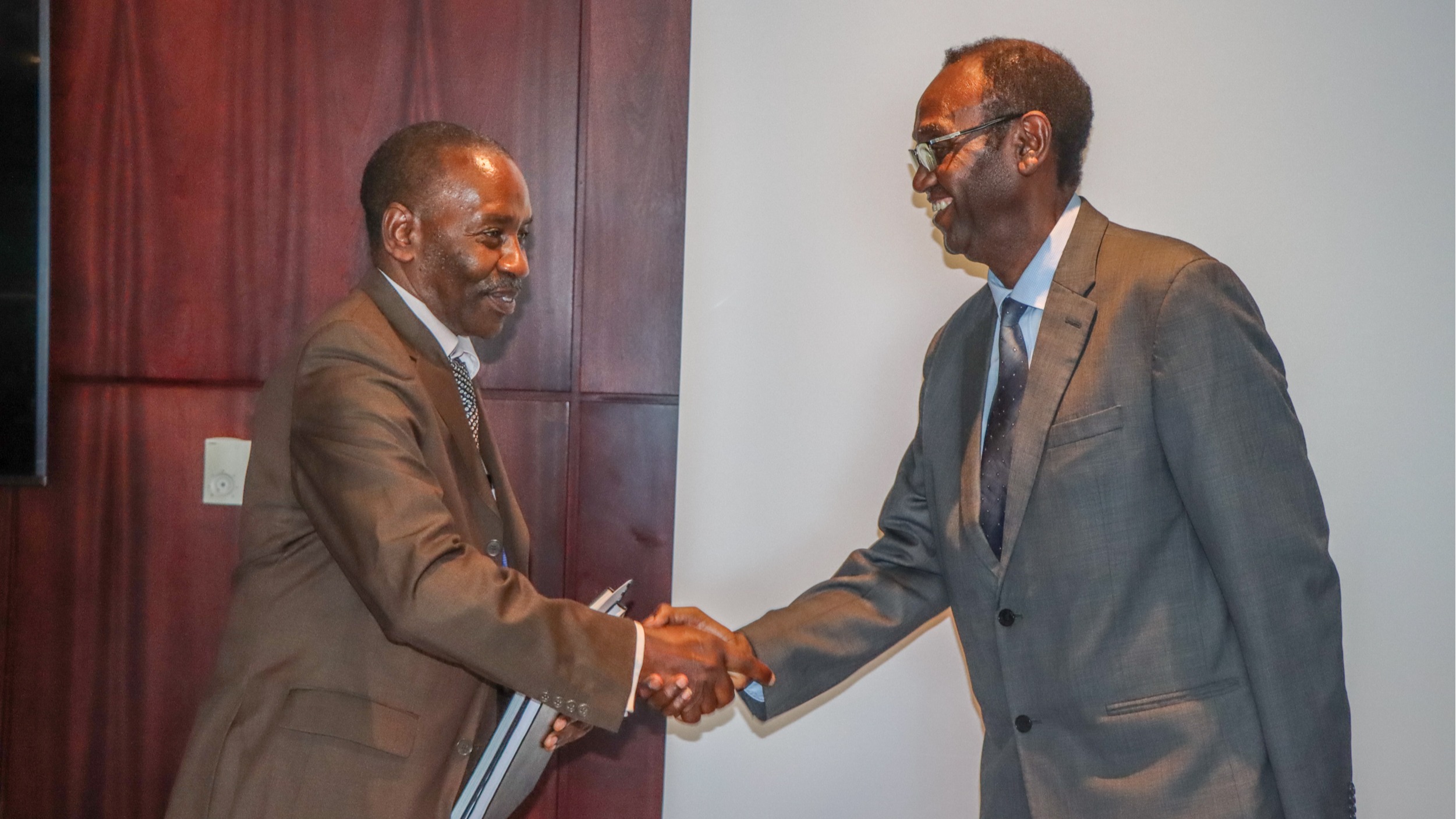 By Janeth Mesomapya
The Board of Directors, board committee members, management and staff of the Petroleum Upstream Regulatory Authority have witnessed the handovers between the new Chairman of the Board Halfani R. Halfani and outgoing Professor Gasper Mhinzi.
The handover took place today, Monday, June 27, 2022 in Dar es Salaam, marking the first step for the new Chairman to begin his duties since he was officially appointed on May 20, 2022.
In his speech, Professor Mhinzi congratulated Mr. Halfani on his appointment to the position and noted that since the board's inception in 2017, various achievements have been made, including continued improvement in natural gas production.
Other achievements include increased locals' participation in petroleum upstream operations, increased efficiency in the auditing activities of PSA contracts which led into saving of the cost which would have been recovered through PSA by the Contractors.
"Let me take this opportunity to thank all the members of the PURA Board, we have had special cooperation in ensuring PURA improves and becomes a strong authority in managing operations in petroleum upstream sector and LNG projects as stipulated in the Petroleum Act of 2015," added Professor Mhinzi.
For his part, the new Chairman, Mr. Halfani, applauded Professor Mhinzi on the work he has done since he was entrusted with the role and said the board would carry on the good work in order to make PURA more efficient.
"As PURA Board we will continue to advise the Minister of Energy on a range of issues including overseeing the petroleum upstream and Liquefied Natural Gas (LNG) project. In addition, the PURA Board will continue to develop various regulations and guidelines that will oversee the implementation of PURA's duties," he added.
He went on to say: "I pledge to continue to guide the Board Members in carrying out the duties outlined in the Petroleum Act, 2015 as well as the licensing round for natural gas exploration in the country.