News
Pragmatism vital for effective energy transition
---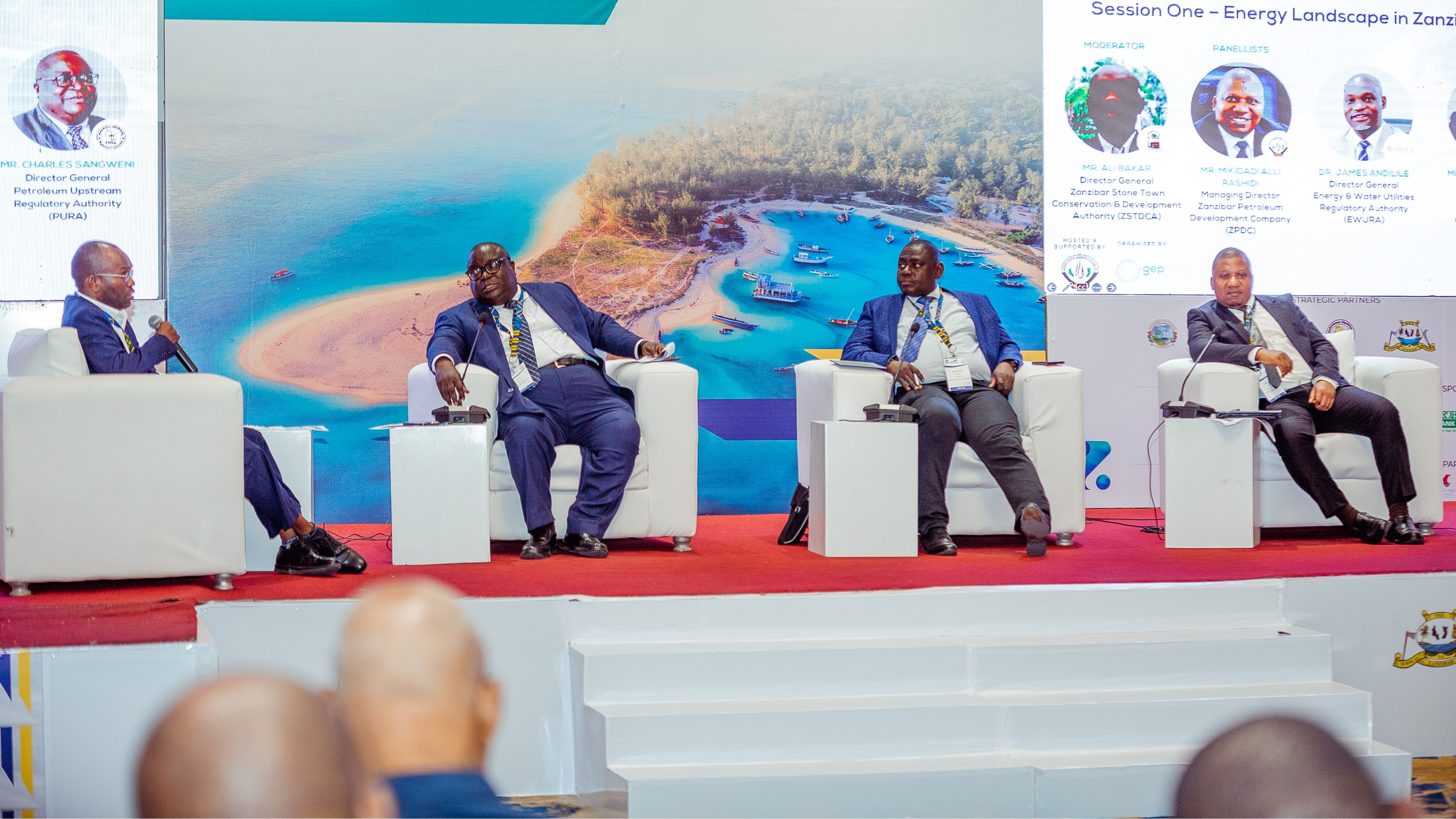 The Director General of Petroleum Upstream Regulatory Authority (PURA) Eng. Charles Sangweni (second left) said the global agenda of energy transition requires a pragmatic approach for that is not something that can be achieved overnight.
Eng. Sangweni said that on 26th July 2023 while contributing to a panel discussion at the Zanzibar Energy and Industry Summit held at Golden Tulip - Zanzibar.
"Transiting from non-renewable to renewable is a global agenda we must all ensure its realization since climate change is real and countries are experiencing its brunt. Nevertheless, we must take pragmatic steps in transiting since we still need to utilize all sorts of energy for country's economic development" added Eng. Sangweni.
During such discussion, Sangweni said that Tanzania as a country has embarked on various initiatives aimed at increasing the use of renewables and promoting cleaner energy sources.
Some of the initiatives include investment in hydropower projects such as the Julius Nyerere Hydropower Project, facilitation of investment in wind and solar projects, and exploration of geothermal in various areas in the country.
Eng. Sangweni also highlighted on clean cooking initiative under the patronage of the Ministry of Energy saying the initiative will, to a greater extent, enable transformation from the use of charcoal and firewood into cleaner cooking sources such as gas.