News
SABASABA: Officials, hundreds visit PURA pavilion
---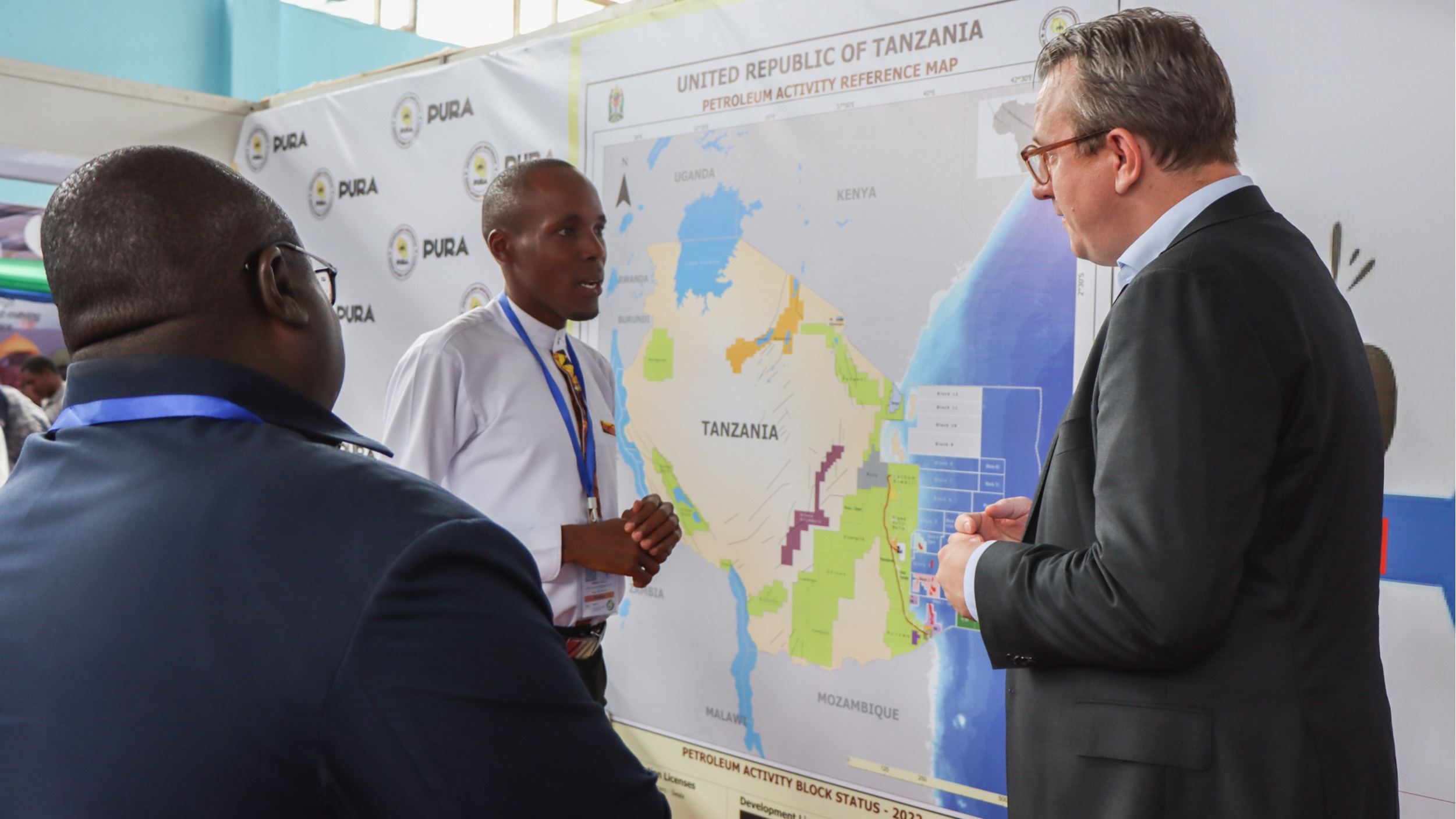 By Janeth Mesomapya
Top officials of various institutions in the oil and natural gas sub-sector have joined hundreds of participants at the 46th Dar es Salaam International Trade Fair (Sabasaba) to visit the PURA pavilion to learn and raise awareness about petroleum upstream operations.
Some of the officials who visited the pavilion include the Managing Director of the Tanzania Petroleum Development Corporation (TPDC) Dr. James Mataragio and the Vice President and Country Chair of Shell Exploration & Production Tanzania Ltd Mr. Jared Kuehl.
The officials and participants of the exhibition were welcomed by the Director General of PURA, Eng. Charles Sangweni who explained that the purpose of participating in the exhibition is to create awareness on various aspects of the oil and gas sub-sector including the opportunities available in the relevant sector.
"We have participated in this exhibition to educate Tanzanians about PURA, its functions, the opportunities available in the industry and how to use those opportunities for economic gain," he explained.
Eng. Sangweni had the opportunity to expound on the liquified natural gas (LNG) project and the benefits that will accrue to the project once its implementation begins.
He explained that the construction of the LNG project is expected to officially start in 2025 and during that period the project will generate more than 10,000 jobs and about 600 jobs are expected during its implementation.
"During this period there will also be an opportunity to sell services and products in the area when the project is implemented so its economic benefits are greater than just employment," he added.
The LNG project is estimated to be worth USD 30 billion (TZS 72 trillion) and is expected to produce the gas over a period of 30 years.