News
Energy ministers for Tanzania and Zambia meet to discuss energy matters
---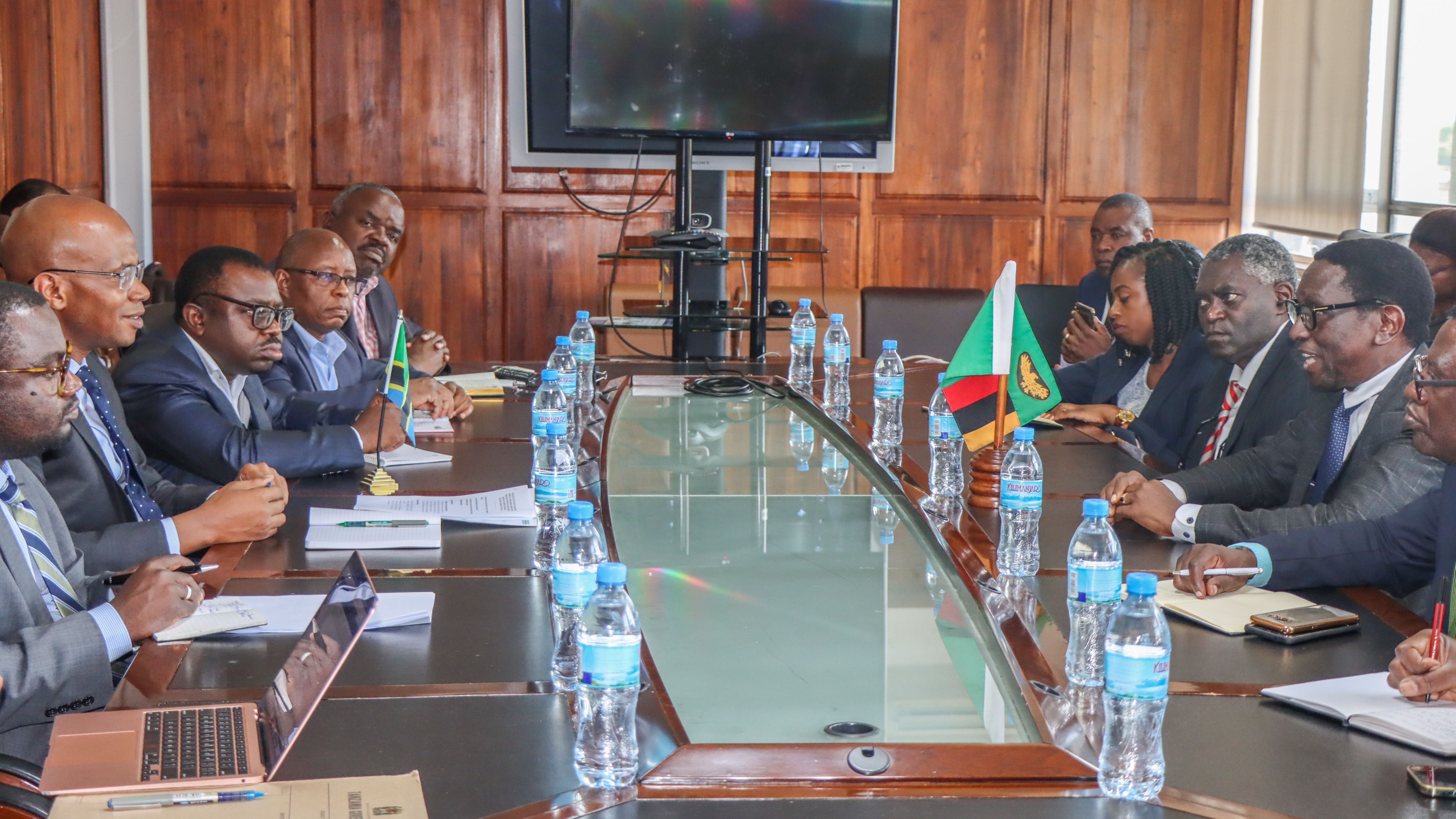 By Janeth Mesomapya
Minister for Energy Hon. January Makamba has met and held talks with his Zambia's counterpart hon. Peter Kapala today, May 16, 2022 at the Ministry offices in Dar es Salaam.
Minister Makamba said the talks were focused on promoting sectoral cooperation between the two countries, particularly in investment and trade in areas of electricity, oil and natural gas.
According to Minister Makamba, the main agenda was to discuss the Tanzania- Zambia Oil Pipeline (TAZAMA) of which Tanzania is a 33% shareholder.
"The pipeline that was originally used to transport crude oil is no longer working so the goal is to see the possibility of changing the system of the pipeline so that it can transport refined oil (diesel)," he noted.
He added that they have also discussed how to strengthen security on the pipeline once the refined products transportation starts as well as the company's (Tazama) entire operational issues.
Hon. Makamba said their discussions also touched on the possibilities of Tanzania selling natural gas to Zambia once production from the deep sea wells begins and that they will prepare a memorandum of understanding (MoU) and a timetable for its implementation.
In the area of electricity, the ministers deliberated on the construction of a power transmission system to Zambia as part of Tanzania's project of electrification in the Southern Highlands regions.
"We have also talked and exchanged experiences about the challenge of rising oil prices globally and we have agreed to meet with our local counterparts to discuss further," he added.