News
Minister Makamba meets with Arab states' ambassadors
---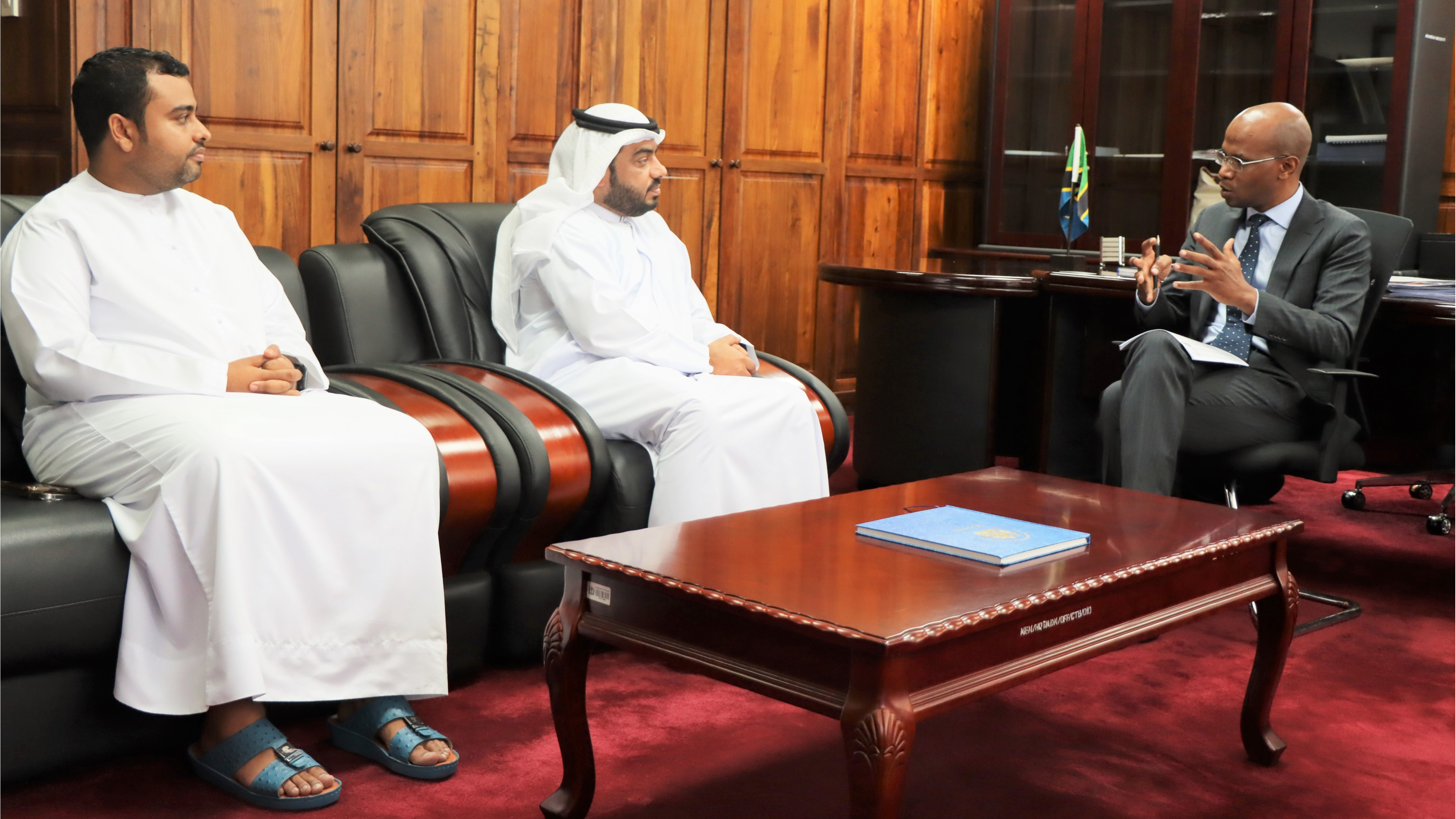 By Janeth Mesomapya
The Minister of Energy, Hon. January Yusuf Makamba, on October 18, 2021, met and held talks with the Ambassadors of Saudi Arabia, H.E. Abdulaziz Hamad Alasim, the Ambassador of Qatar H.E Hussain Ahmad Al-Homaid, the Ambassodor of the United Arab Emirates (UAE) H.E Khalifa Abdulrahman M.A Almarzooqi, and the Ambassodor of Algeria to Tanzania H.E Ahmed Djellal.
The talks, which were held at the Ministry's sub-offices in Dar es-salaam, aimed at strengthening sectoral relations between Tanzania and the above mentioned countries, in order to enhance productivity of the energy sector by creating a favorable environment for investment.
"Our President Hon. Samia Suluhu Hassan is at the forefront in ensuring that the energy sector improves and is of benefit to the nation economically, particularly in attracting investors and making better use of oil and natural gas resources," said Minister Makamba.
The meeting was also attended by the Permanent Secretary, Ministry of Foreign Affairs and East African Cooperation, H.E Ambassador Joseph Edward Sokoine, the Commissioner for Petroleum and Gas Michael Mjinja and the Managing Director of the Tanzania Petroleum Development Corporation (TPDC) Dr. James Mataragio.