News
Newly appointed Energy Minister, Deputy sworn in
---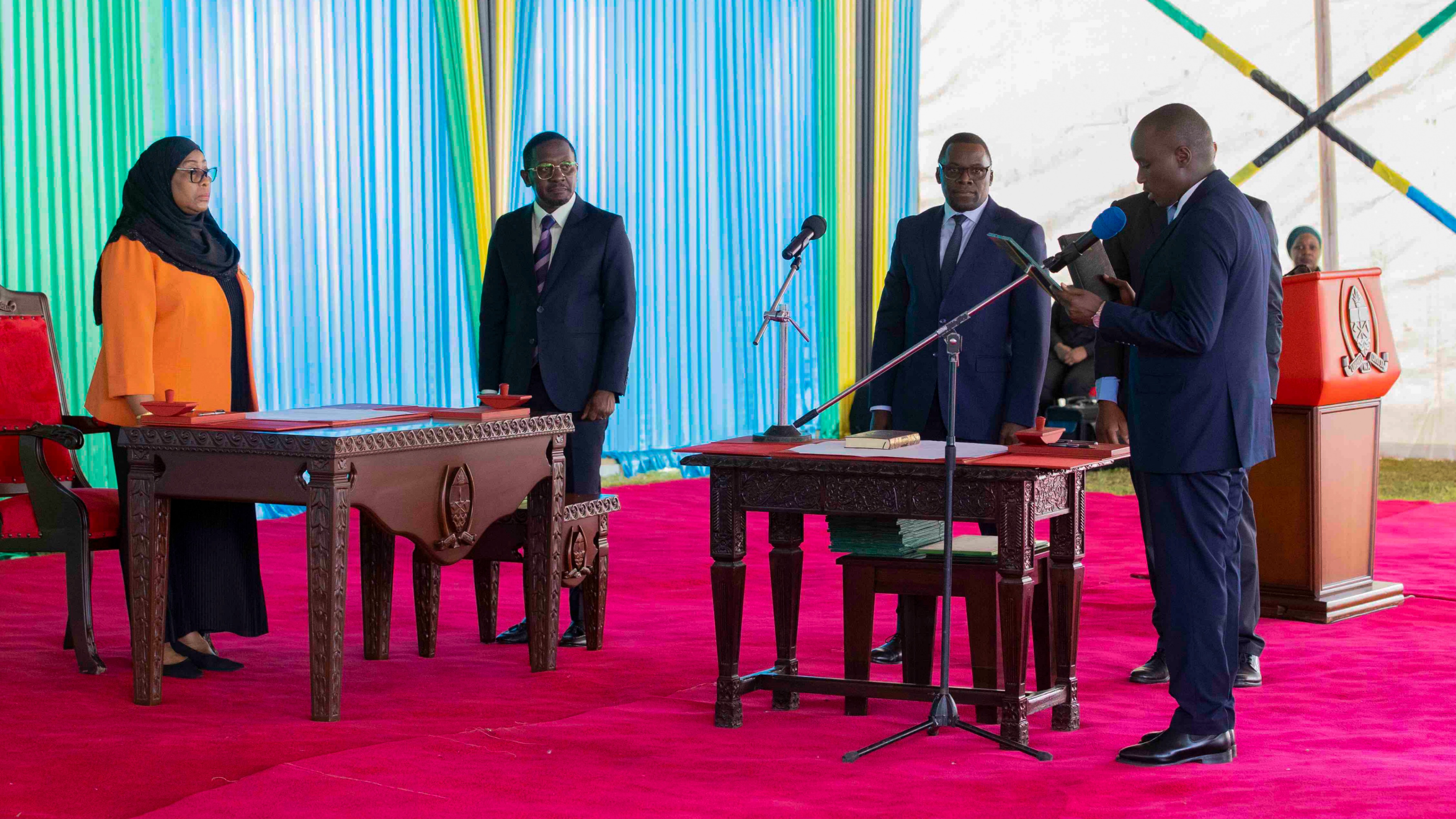 The President of the United Republic of Tanzania, Her Excellency Dr. Samia Suluhu Hassan has sworn in the leaders she recently appointed including the Deputy Prime Minister and the Minister of Energy, Hon. Dr. Doto Biteko and the Deputy Minister of Energy, Hon. Judith Kapinga.
The swearing-in ceremony was held on September 1, 2023 at the Sub State House, Tunguu Zanzibar, and attended by top government officials and leaders of political parties.
Giving a speech during the event, Dr. Samia said the changes she has made intend to strengthen Government performance and asked the leaders to live the oaths they had taken.
"All we want is the change we have promised to the public. We are promising a lot. Let us deliver on our promises, let us change." insisted Hon. Samia.
President Samia also asked the sworn-in leaders to maintain harmonious relationships with the citizens and give thoughtful consideration before making decisions.
Speaking at the event, various high profile Government officials including the Vice President of the United Republic of Tanzania, Hon. Dr. Philip Mpango congratulated the sworn-in leaders and wished them well in their new roles.
Prior the appointment, Hon. Dr. Biteko was serving as a Minister of Minerals and Hon. Judith Kapinga was and she still is a Deputy Chairperson of the Parliamentary Standing Committee for Energy and Minerals.