News
PURA awarded for overseeing local content implementation in strategic projects
---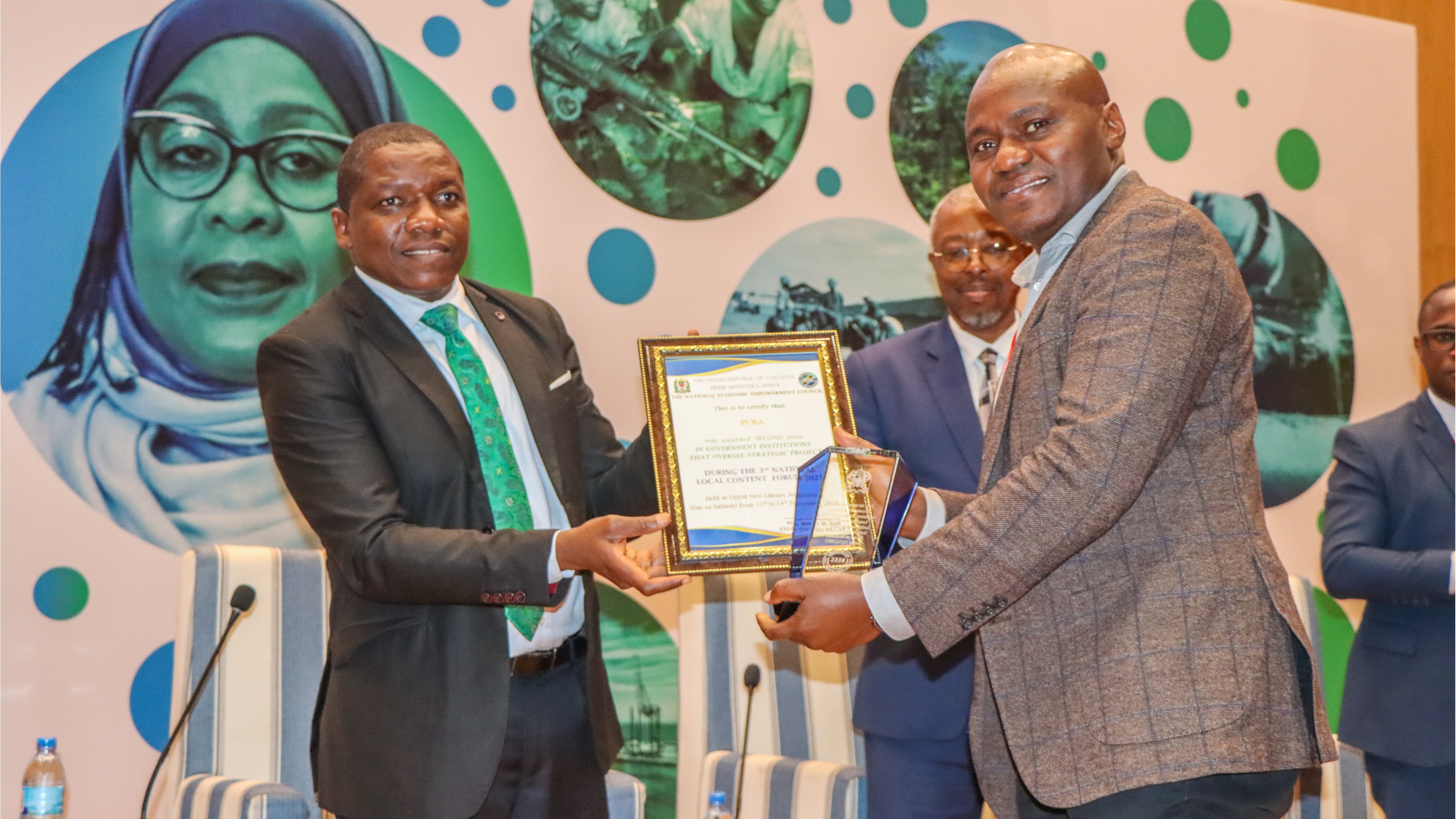 By Janeth Mesomapya
The Petroleum Upstream Regulatory Authority (PURA) has emerged the first runner up in the group of government institutions that oversee implementation of local content in strategic projects at the awards presented by the National Economic Empowerment Council (NEEC).
The awards were presented today on December 13 by the Minister of State, Office of the Prime Minister (Investment), Hon. Groffrey Mwambe during the opening of the 3rd National Local Content Forum 2021.
Presenting the results of the panel of judges who worked to evaluate the winners, Director of Tanzanian Participation and Investment Affairs from the National Economic Empowerment Council (NEEC) Ms. Neema Mwakatobe explained that the panel identified four categories and each category considered criteria and conditions to find the winners. Winner in this category was Tanzania National Roads Agency (TANROADS) and second runner up went to Mining Commission
Minister Mwambe presented the award to the Authority's Head of Local Content and Stakeholder Engagement Unit (LCSEU) Mr. Charles Nyangi on behalf of the Acting Director General Engineer Charles Sangweni.
Prior to presenting the award, during his speech, Minister Mwambe called on government institutions, the private sector and various stakeholders to discuss and find solutions to various challenges that hinder Tanzanian participation in strategic and investment projects in the country.
The forum themed 'Empower Tanzanians to Participate' aims to bring together stakeholders from various sectors in the country to discuss how best to enable Tanzanians to participate in strategic projects.