News
PURA 'best exhibitor' at the Zanzibar Product Fair
---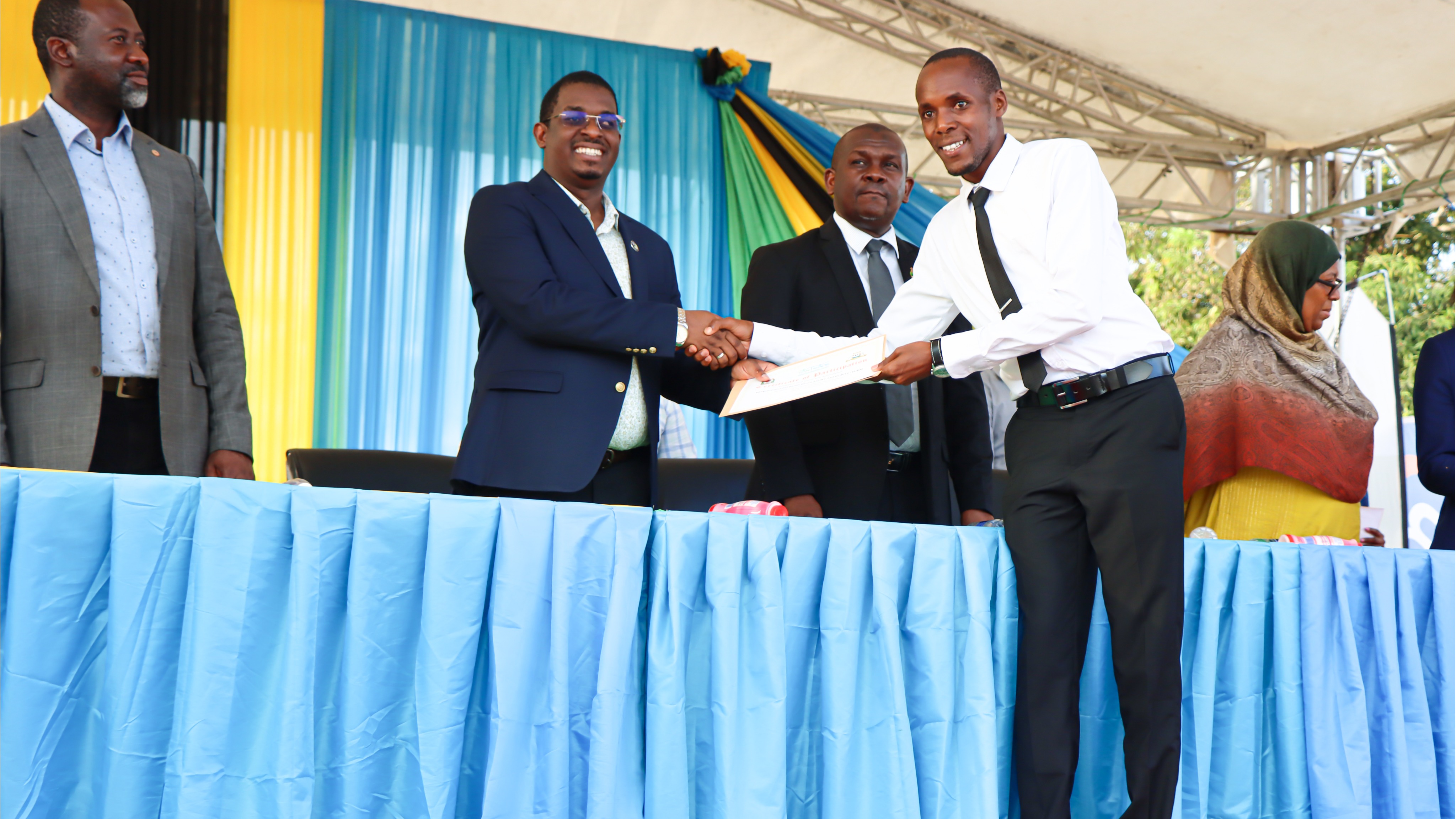 By Janeth Mesomapya
The Minister of Trade and Industrial Development (Zanzibar) Hon. Omar Said Shaban has awarded the certificate of recognition to the Petroleum Upstream Regulatory Authority (PURA) as among the best exhibitors at the Sixth Zanzibar Industrial Products Exhibition held at Maisara grounds.
The certificate dubbed 'Exhibitors with Distinctive Participation' is an acknowledgement of PURA's outstanding performance in creating awareness to the public of its activities at the exhibition.
Speaking after receiving the recognition certificate on behalf of the Authority, Local Content Officer, Ebeneza Mollel said the certificate is a result of PURA's efforts in fulfilling its responsibility to inform the public about upstream petroleum activities through various platforms including trade fairs.
"This certificate is an incentive for us to continue to raise awareness among Tanzanians about PURA, its activities and especially in increasing locals' participation in oil and natural gas exploration and production activities in the country," he explained.
Mollel added that PURA is committed to continuing to inform the public about the various opportunities arising from the implementation of oil and natural gas exploration and production projects in parallel with building their capacity to take advantage of these opportunities.
A total of 113 exhibitors have participated in the exhibition, including government institutions, private companies, small industries and entrepreneurs of various products.