News
Strategy to address safety certification challenge in oil, gas projects laid bare
---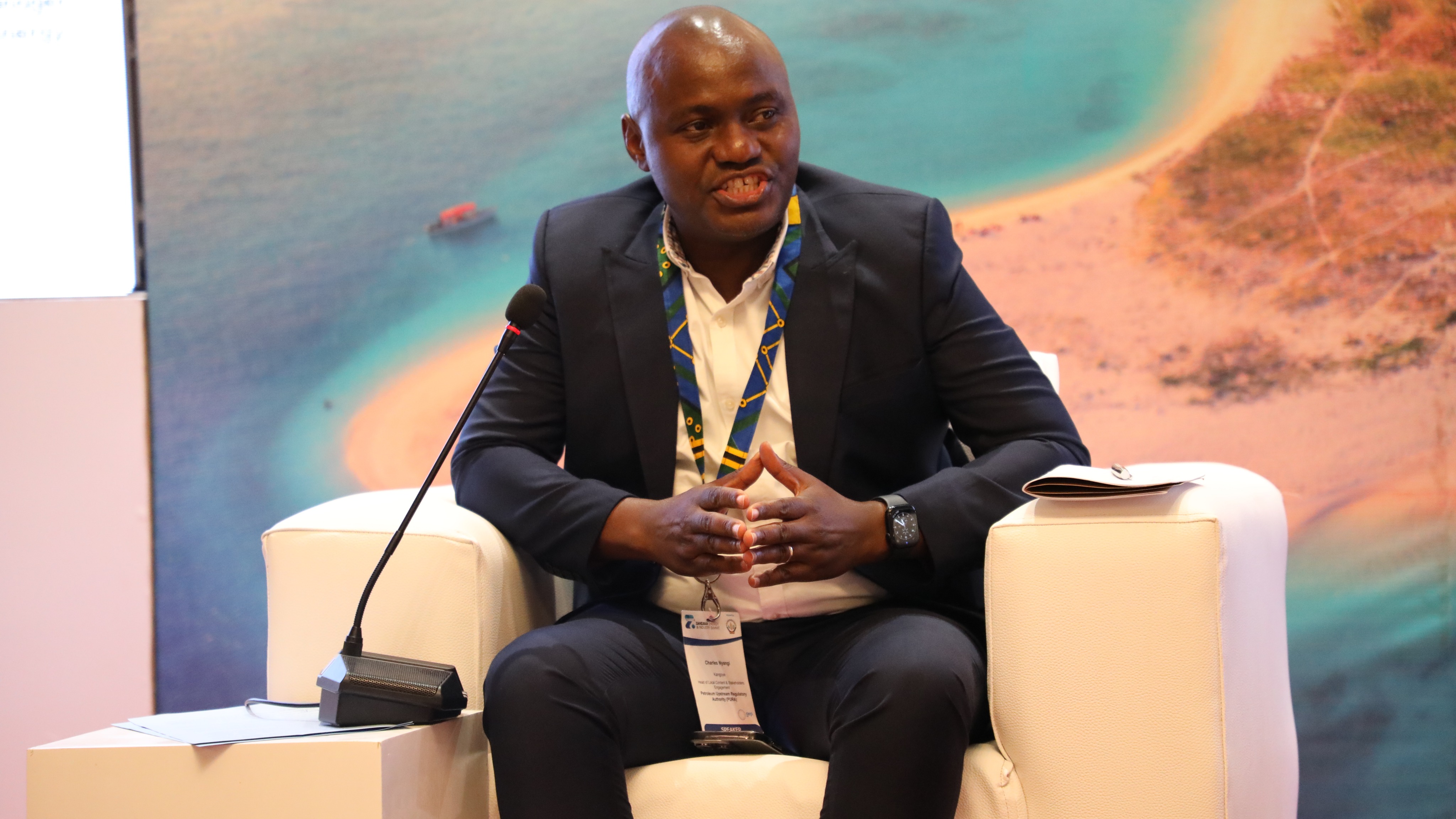 The Head of Local Content and Stakeholders Engagement from Petroleum Upstream Regulatory Authority (PURA) Mr. Charles Nyangi revealed a strategy in the pipeline intended to address the lack of offshore safety certifications, a challenge which has for years been hampering the participation of Tanzanians in petroleum upstream projects.
Mr. Nyangi revealed the strategy during a panel discussion at the Zanzibar Energy and Industry Summit held on 26th July, 2023 at Golden Tulip - Zanzibar when asked about issues hindering effective participation of local nationals and steps taken by PURA to address the issues.
Speaking on addressing one of the challenges, which is the lack of industry-specific certifications, Mr. Nyangi disclosed that PURA is on the verge of signing a Memorandum of Understanding (MoU) with the Dar es Salaam Maritime Institute (DMI) to specifically collaborate on the establishment of the accredited offshore safety and survival training center in the country.
"Currently, there is no single accredited centre in Tanzania that offers offshore safety courses such as Basic Offshore Safety Induction and Emergency Training (BOSIET). For this lack, Tanzanians who aspire to work in offshore projects are necessitated to go for such training abroad at substantial costs. This in itself is a huge barrier" added Mr. Nyangi.
The establishment of an accredited center in the country will, according to Mr. Nyangi, enable more Tanzanians to acquire the certificate, thus an enhanced chance for them to work on offshore projects.