News
PURA meets stakeholders for local content talks
---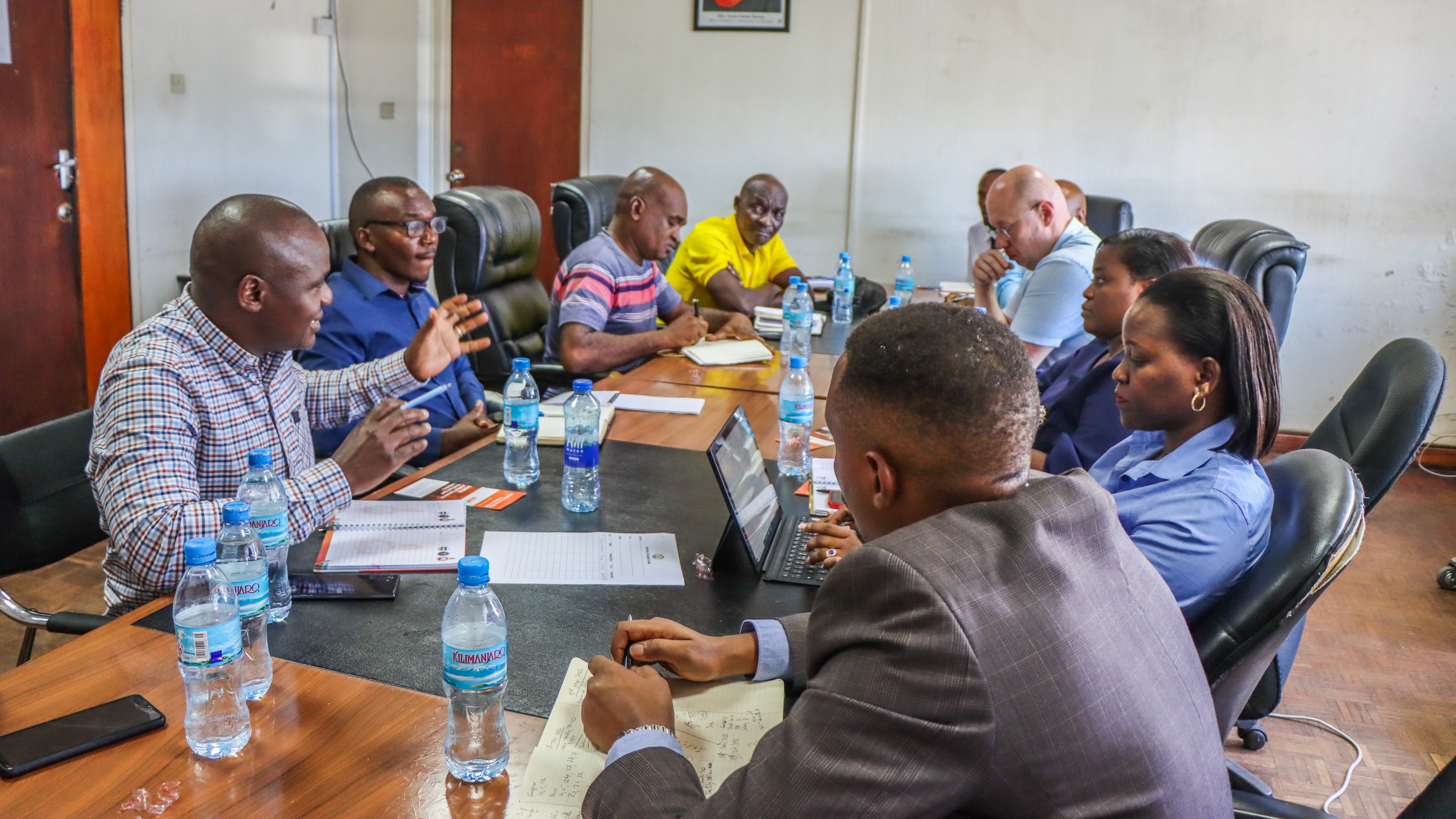 By Ebeneza Mollel
The Petroleum Upstream Regulatory Authority through its Local Content and Stakeholders Unit (LCSEU) has recently held talks with local content stakeholders solely discussing about participation of Tanzanians in the petroleum upstream projects.
The meetings that took place on 13th and 14th January 2022 at PURA offices in Dar es Salaam, involved representatives from PanAfrican Energy Tanzania Ltd (PAET), Exalo Drilling S.A Tanzania Branch, Oil and Gas Workers association (OGAWOGA), Solutions Tag and Tanzania Marine Group (TMG) on the second day.
Heading the talks, the Head of LCSEU Mr. Charles Nyangi said the meetings are part of the Unit's responsibility to ensure that Tanzanians are aware of available opportunities in the upstream operations and the national and international oil companies comply with the local content regulations in the country.
The first-day's meeting mainly discussed about the implementation of local content requirements in the well workover project which is currently continuing at the Songo Songo Gas Producing Fields.
Speaking during the meeting, PAET's Deputy Managing Director, Mr. Bizimana Ntuyabaliwe said the talks were eye-opening and insightful and PAET as a contractor will do the needful to ensure the sub-contractor (Exalo) is complying with local content requirements throughout the remaining course of the project.
On the second-day meeting between PURA and TMG, the group's Chairman Mr. Abdallah Jabir said that TMG is newly registered and their objective was to seek audience with the Authority for familiarization and getting a general overview of the industry and local content issues.
In addition, Mr. Abdallah highlighted the group's workforce capacity, skills and experience in the oil and gas activities and marine operations acquired locally and abroad and how they can add value to the industry.
However, he mentioned the issues of requisite certifications as one of the hurdles faced by marine professionals aspiring to work on offshore oil and gas projects.
Responding Mr. Abdallah's comment, the LCSEU Head said the Authority will look into possibilities of collaborating with respective stakeholders to seek a permanent solution to the problem.