News
PURA staff trained on corruption, HIV/AIDS and NCDs prevention
---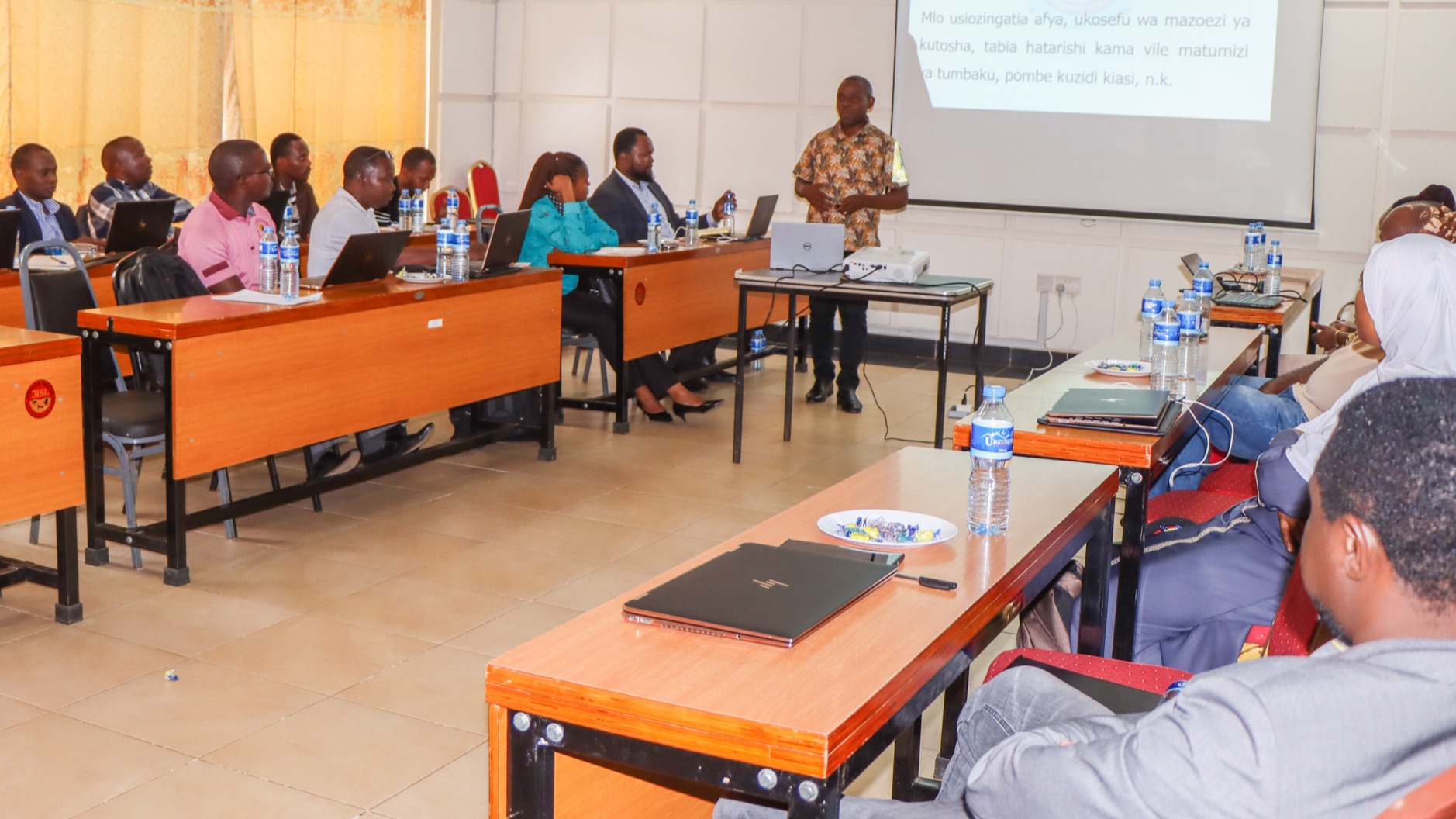 By Janeth Mesomapya
Employees of the Petroleum Upstream Regulatory Authority (PURA) have been trained on how to fight corruption, non-communicable diseases (NCDs) and mental health diseases.
The training, held recently was aimed at empowering the workers in those areas in order to work with integrity while protecting their health from all diseases that could affect their performance.
Speaking during the training, Director of Corporate Services Mr. Rogasian Ngumbi said this training is important to fulfill the government's commitment to combating and preventing corruption in the country, reducing the number of HIV infections and non-communicable diseases, including mental health," he explained.
Presenting the topic 'source of corruption in the community', Senior Officer from the Prevention and Combating of Corruption Bureau (PCCB) Ms. Elly Makalla explained that the main source of corruption is moral decay in the society.
"Moral decay is usually exacerbated by conflicts of interest between employers and employees, people not understanding their rights and responsibilities in the society, a desire for certain lifestyles and more," he said.
Ms. Makalla urged PURA employees to refrain from corrupt practices by working with integrity, providing impartial services and understanding the laws, regulations and procedures set out in the public service and adhering to them.
For his part, Dr. Patric Kanyamwenge from the Tanzania Aids Commission) (TACAIDS) made a presentation on the fight against HIV and AIDS as well as non-communicable diseases.
Dr. Kanyamwenge explained the importance of HIV prevention by conducting regular health checkup and having safe sex in order to protect the nation's workforce.
Speaking on how to avoid non-communicable diseases, Dr. Kanyamwenge said it is important to conduct regular health testing, eating a full diet, drinking enough water, exercising, getting enough time to sleep, as well as avoiding smoking and excessive drinking as these factors lead to non-communicable diseases.
The training coincided with the PURA staff getting the opportunity to test their health for HIV, non-communicable diseases such as diabetes and high blood pressure.