News
PURA staff trained on the new performance evaluation system
---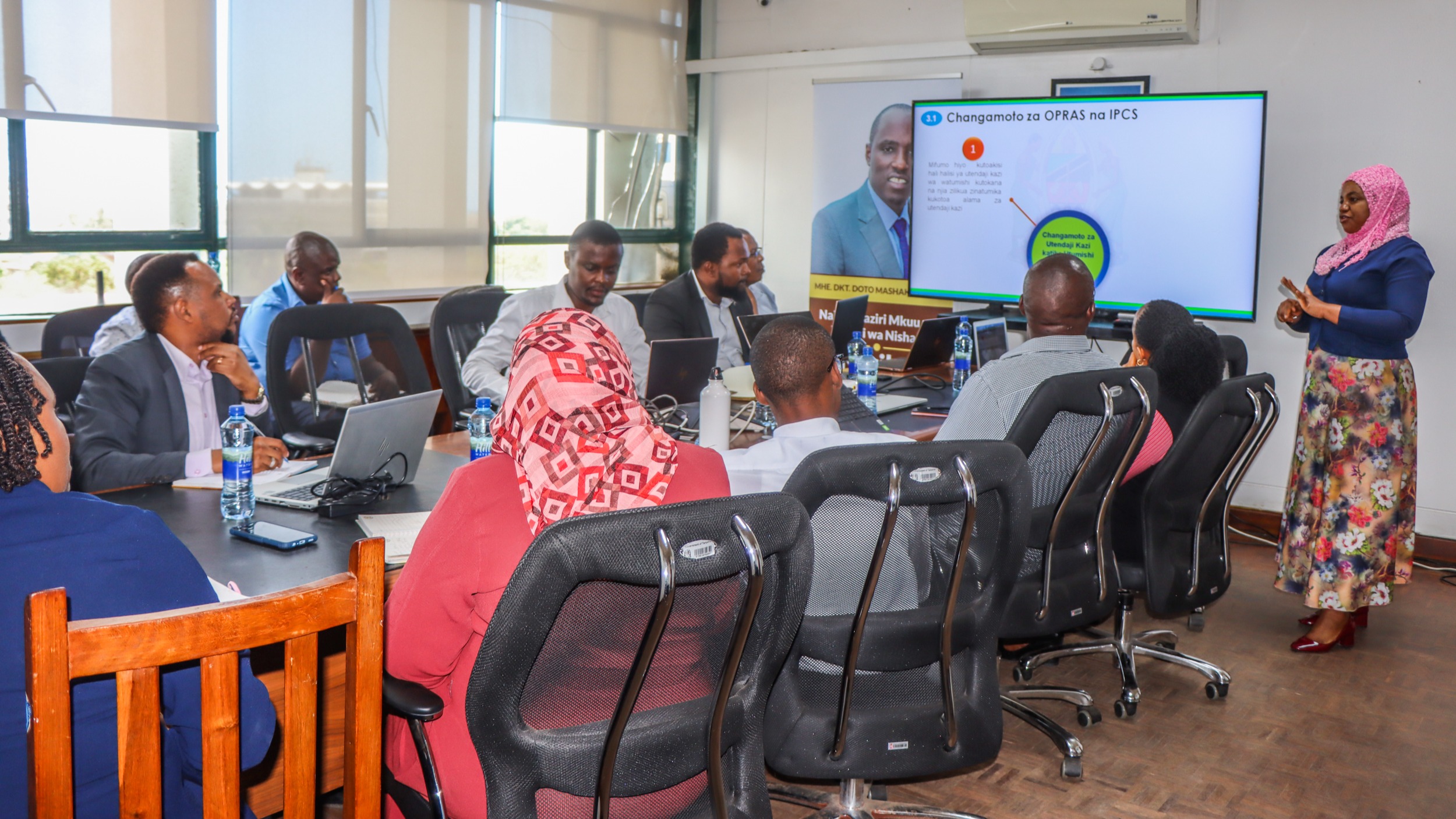 By Janeth Mesomapya
Management and staff of the Petroleum Upstream Regulatory Authority (PURA) have undergone training on the new Public Employee's Performance Management Information System (PEPMIS).
The training was conducted today, September 25, 2023, by Ms. Mariamu Mussa, a Planning Officer from the President's Office, Public Service Management, and Good Governance in PURA's offices located in Dar es Salaam.
Ms. Mussa explained that the training aims to equip employees with the skills to effectively use the system in order to achieve the expected results.
She noted that the system has significant benefits as it is integrated with other government systems to streamline various operational processes, thereby enhancing workplace efficiency.
"This PEPMIS system is incorporated with other systems such as the new Human Capital Management Information System (HCMIS) and the online registration system by the National Identification Authority (NIDA), making it easy and efficient to access employee information, simplifying various processes, including promotions," she added.
Renatha Mpandaguzi, PURA's Human Resources Manager, stated that the Authority's expectations after the implementation of this system include eliminating bias in the employee performance evaluation process and suspending paper usage during assessments.
She further mentioned that PURA will start using the system immediately after the training, and evaluations in the system will occur on a daily, monthly, quarterly, and annual basis.