News
TPDC, Baker Botts sign contract on LNG negotiations
---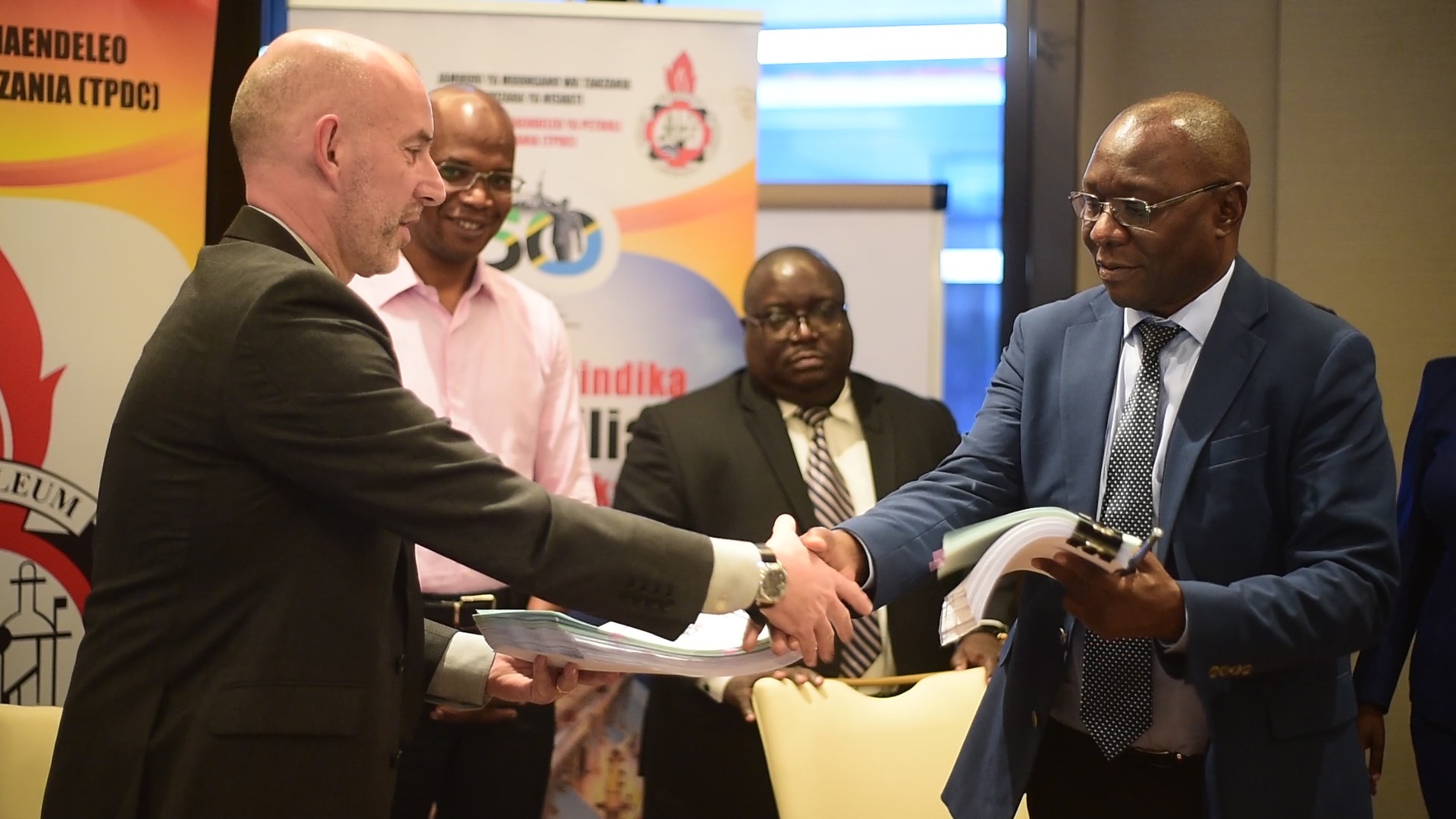 By Janeth Mesomapya
The government through the Tanzania Petroleum Development Corporation (TPDC) has signed a contract with Baker Botts LLP, a British company, as a Consultant for the Host Government Agreement (HGA) negotiations for the Liquefied Natural Gas (LNG) project which will be implemented at Likong'o site, Lindi region.
The signing ceremony took place today, January 25, 2022 in Arusha witnessed by the Minister of Energy Hon. January Makamba, Chairman of Negotiation from the Government side, who is also the Acting Director General of the Petroleum Upstream Regulatory Authority (PURA) Engineer Charles Sangweni, government officials and stakeholders from the energy sector.
Speaking after witnessing the signing of the agreement, Minister Makamba said Baker Botts is a major legal and professional firm that specializes in providing oil and gas advice to the world's largest oil and gas companies.
"After signing this agreement, our belief is that these negotiations will move faster, more efficiently and the government will cut a deal that will be of great benefit to our country," he said.
Minister Makamba also noted that discussions on LNG between the government and project partners are progressing well and that they're optimistic that the project will succeed while both sides agree on the need to speed up the talks with greater efficiency, expertise and vigilance.
He added that the discussions are mainly about the benefits of the project including government revenue, the ability of Tanzanians to know the sector as well as local content benefits to the indigenous throughout the project implementation period.
"This project will also help bring Tanzania to the world map of most influential countries based on the use and need of energy worldwide," he added.
He also noted that other benefits include curbing the challenge of electricity generation in the country since the project will produce enough natural gas for that purpose.
For his part, Eng. Sangweni noted that the negotiation is focused on four main areas which are legal, technical, economic and markets.
"The government is committed to implementing this project and we have been given a timeline of one year to ensure that we have reached a consensus for these discussions between the government and the project's investors," he added.
The LNG project is estimated to be worth approximately US$30 billion, with its main partners being Equinor, Shell and TPDC on behalf of the government as operators of Blocks 1, 2 and 4.